Andrew Pye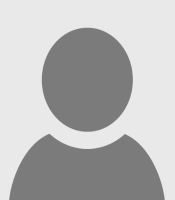 | | |
| --- | --- |
| Country | N/A |
| Visited | 1 Attraction |
| Favorites | None |
Andrew Pye is a member since January 2020. (S)he has visited 1 place in Australia.
Places Visited
Following map shows 1 place visited by Andrew Pye. Click on a place marker on the map to find its detailed information.
Recent Reviews
Andrew Pye shared the following review on attraction he/she visited.
Turtle Falls

on 01/04/2020

It was a long, very hot, 2.5k walk (much of it steep) from the end of Shirlow Ave to get there, and when we did there was no water going over the falls and the pool below it was stagnant. This "creek" obviously depends on urban runoff and is non-existent unless it has rained recently. When it does run, it is full of pollution - unfit to drink or swim in. Avoid this place. There's plenty of nice places in the Blue Mountains, but this isn't one of them.