Fran Kelly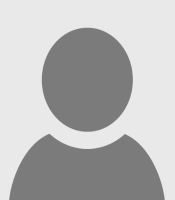 | | |
| --- | --- |
| Country | N/A |
| Visited | 1 Attraction |
| Favorites | None |
Fran Kelly is a member since January 2020. (S)he has visited 1 place in Australia.
Places Visited
Following map shows 1 place visited by Fran Kelly. Click on a place marker on the map to find its detailed information.
Recent Reviews
Fran Kelly shared the following review on attraction he/she visited.
Turtle Falls

on 01/04/2020

This is not a waterfall for swimming. It is incredibly difficult to get to unless you are very fit - 1 hour down then up a very steep track. There is no water and even if it rains it is not much of a pool as it is just small and full of sludge. People visit this thinking and expecting they will see a waterfall immediately available at the end of a residential street. They are totally unprepared and often stupidly dressed as they are not expecting to walk (high heels etc). Don;t waste your time It is HIGHLY IRRESPONSIBLE that this site has this on it as an attraction and it should be removed. Right now the bush is very bushfire prone and the rural fire service is warning people not to go in and even if people get to the sludgy muddy pool that is the so called Turtle Falls they have to climb out again and won;t be able to swim. REMOVE THIS FROM THE SITE NOW - IT IS IRRESPONSIBLE NOT TO.